Besetzung
Dennis Schnitzmeier (Rhythmus Gitarre)
Fabian Marx (Gesang)
Santiago Vadillo Sánchez (Bass)
Thomas Langehenke (Schlagzeug)
Tim Lobner (Lead Gitarre, Backing Vocals)

Genre: Death Metal / Melodic Death Metal

Origin: Paderborn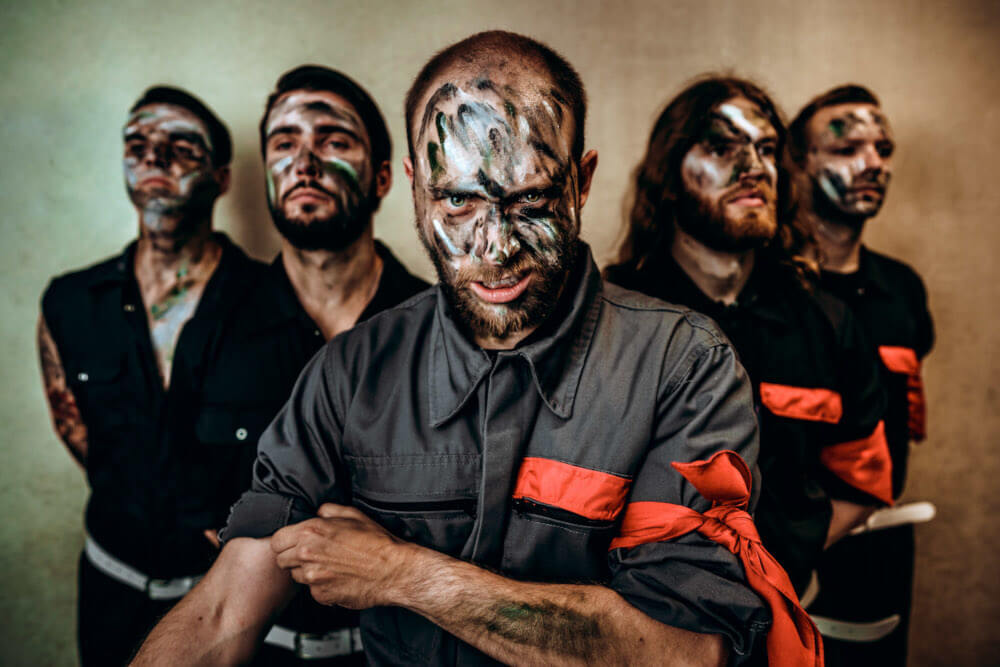 Bandbiographie
The Death Metal band Heretics was founded in 2009 in Paderborn, Germany. Shortly thereafter, the instruments were bought as well – the standard beginning of a school band. On 31 st October 2010 the first gig was played in Verne in front of approximately 300 people and from thereon live experience was gathered.
In the beginning on the road with the first demo ("Free 'till Death", 2015) the excitement around the band grew with the first EP "Talent For Violence" in 2018, which offered a great production for its three songs. and was positively received in reviews and by fans. The year thereafter the band was part of the Carriers of the Disease Split EP alongside Wayward Dawn, Heretic Legion and Deadfelsh, which was released by the label Guts'N'Blood (Peru). In support of this release, the first self- organized mini tour ("Carrying the Disease Tour") brought the band to their second gig abroad in Skanderborg (Denmark) after playing Prague in 2016.
To celebrate the 10 year live anniversary Heretics is organizing the Heretic Hordes concert, which will also be the release show for the debut album "Via Appia" (27 September 2019). Eight songs (plus intro) offer straight forward Death Metal, that partly is breaking necks in old school fashion, gets orchestral support for short passages and let's modern or thrashy influences shine through – whatever improves a song will be used. The only thing left of the once school band now is the fun of making music.